Helped over 1500 applicants in the last 6 months
To deal with the expected surge in the need for administrative services, the ministry opened up a consulate in Manchester in 2019 to reach out to the sizable Czech community in the north of the UK.
Aside from this, a special information campaign was launched for Czechs in Britain last year, Foreign Minister Tomáš Petříček said following his visit to the consulate on Friday.
"We have a special website dedicated to Brexit and what it means for the Czech community in the UK, what requirements they have to meet and how they can register in the EU settlement scheme.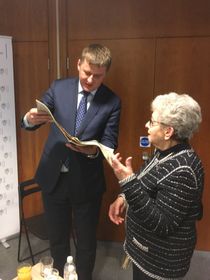 Foreign Minister Petříček meeting with the Czech community at the Consulate in Manchester, photo: Tom McEnchroe "I would highly recommend to all Czech citizens who want to stay in the UK not to wait until the last moment with the registration and to get in contact with representatives of the community or with our consulate and embassy in order to get more information, especially when it comes to having proper documentation.
"It takes some time to get a new passport or new documents necessary for the registration and it is not wise to leave it for the last moment."
To go ahead with the settled scheme application, EU residents need to have a passport, national identity card or biometric residence card. Therefore, those who leave the application process to the last moment and find out they have to get these other documents in order first may be in for an unwelcome surprise when the deadline date arrives next year.
That this is an issue was confirmed when Foreign Minister Petříček said on Friday that there are thousands of people who, for example, have outdated passports.
One of the reasons why the minister visited Manchester was to meet with local Czech community representatives.
From Facebook groups and university societies, to schools and community centres, many Czechs living in the big cities of England's North West do keep in touch and it is the hope of the local mission that through close cooperation with these groups they can maximise their reach.
One of those who have been working closely with the embassy in this area is Tomáš Kostečka, the chairman and CEO of the Czech Comenius School in the UK, who lives in Leeds.
He explained what he believes are the reasons why there are still two thirds of Czechs who have not started with the application procedure.
"There is an outstanding number of 70,000 Czechs who haven't applied yet.
"We believe that there are around 10,000 of them who have dual citizenship status. That means they have both British and Czech citizenship and therefore do not need to apply for settled status.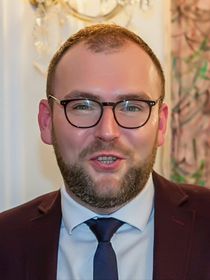 Tomáš Kostečka, photo: archive of Tomáš Kostečka "Then there is a sizeable amount of Czechs, around half of the total number, who have worked here for long enough and have residency and all of the documents required to get the settled status, but they just wait for the last minute and do not see any urgency right now. That is probably the 'easier' half of the people who haven't applied yet."
Where he does see urgency, is in the other half of unregistered Czechs. Around 15,000 to 20,000 of them are believed not to have applied yet because they either do not have valid documents, or lack the capacity to go ahead with the process, whether for physical reasons, their financial situation, lack of documents, or mental impairments.
A substantial amount of this endangered segment, some 15,000 are Roma, he says. If they were forced to return to their original homeland, Mr Kostečka believes many of them, especially the children, could find themselves being torn out of communities where they are acclimatised and thrust into what would now be a foreign environment.
"The problem is that many of the children, or mostly all of them, are doing really well with their integration here. They have good results at school and we expect that they could be successful professionals later and have good results in their life.
"However, they are now only halfway in their journey and us teachers in the UK, especially the Czech teachers, worry that these children will be taken out of the British education system and will really struggle when they come to the Czech Republic.
"The Czech system is very different to the British one. For example, here there are just subjects such as English and Mathematics as well as a couple of subjects in the afternoon. In the Czech Republic on the other hand there are many more subjects in primary schools.
"Furthermore, they do not speak fluent Czech, so they will struggle. Are Czech schools ready to accept something like 5,000 new pupils who don't speak Czech? And where is the accommodation for those families?"
Another problem would be the integration of the group into Czech society. There is a sizeable community of Roma living in the Czech Republic right now. However, according to Mr Kostečka, those that have moved to the UK have since established a new identity.
"They are not Czech Roma anymore. Yes, they are Czech and they are Roma, but they are different to their compatriots in the Czech Republic and we cannot expect that they would be easily accepted by their compatriots if they returned home now. They are slightly culturally different now."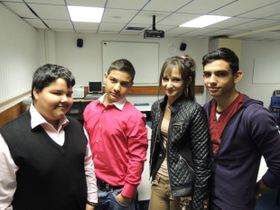 Photo: Jiří Hošek / Czech Radio "Even if the Czech Republic is prepared, the question is whether this will have a positive outcome. I don't think so, because the children will not be able to do better than they do here. That is my main worry.
"We are really grateful to the Ministry of Foreign Affairs for opening the consulate here in Manchester, because that really helps. However, the consulate also has limits to its operational capacity and they will not be able to provide service for 5,000 sudden applications in one month.
"That is why we are really trying to highlight the issue within the community that they have to sort out their ID's now and make sure they are valid."
It is in this aspect that local community groups such as the Comenius School are especially useful.
Mr Kostečka and his team have personally offered support to more than 1,500 Czechs in sorting out their applications over the past seven months, going through the individual stages with them and offering the use of their computers if need be.
However, he says that just in Leeds, there are around 3,500 people who still need to apply and things could get quite tight towards the deadline date.
It should be said that the lateness of applications is not just an issue among the Czech minority in the UK. The local consul, Ivo Losman says that that many EU missions in the UK are currently facing this problem.